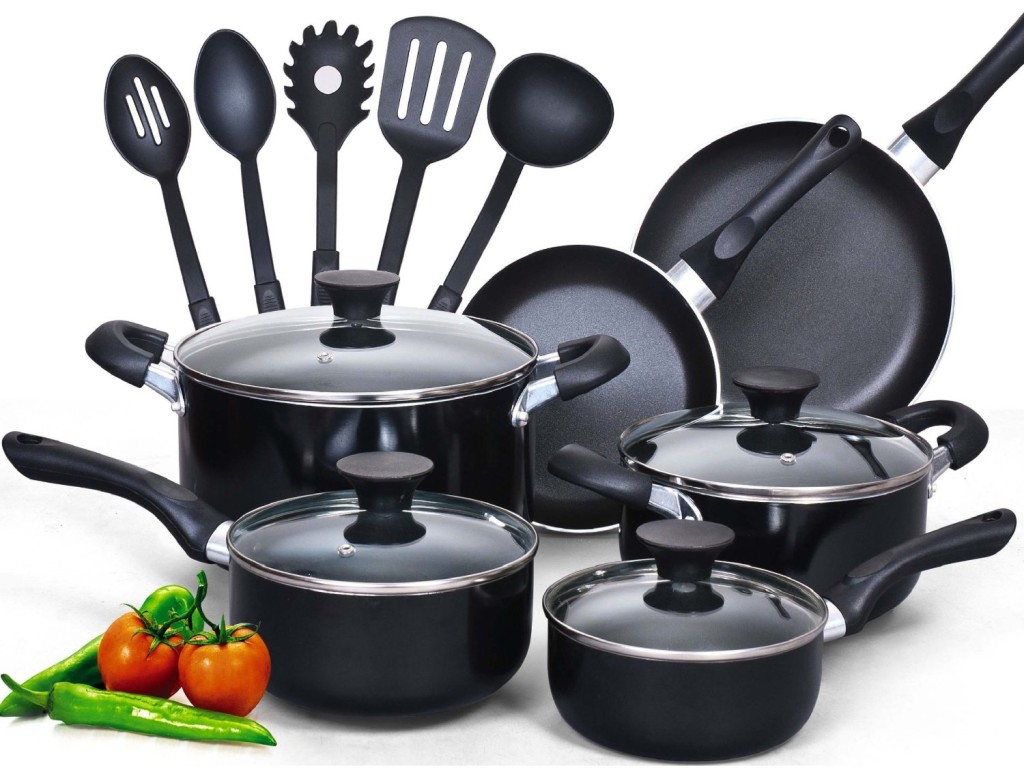 If you are looking for cheap cookware sets, maybe you can look no further than the Cook N Home 15-piece nonstick set. Selling in the $60 to $70 price range at the time of writing this article, you are looking at less than $7 for an item in the bundle and that is excluding the 5 utensils that are included.
Is cheap necessarily poor quality? Not really, although different people would have different expectations of what pots and pans should look and feel like for the price that they pay. If you are looking for something that would last you for a long time and really feels solid in your hands, then this cookware is not it. But if you just want a set to start out with or to complement some of your other pieces that you have at home, then this would work great.
Cook N Home 15-Piece Cookware Set Review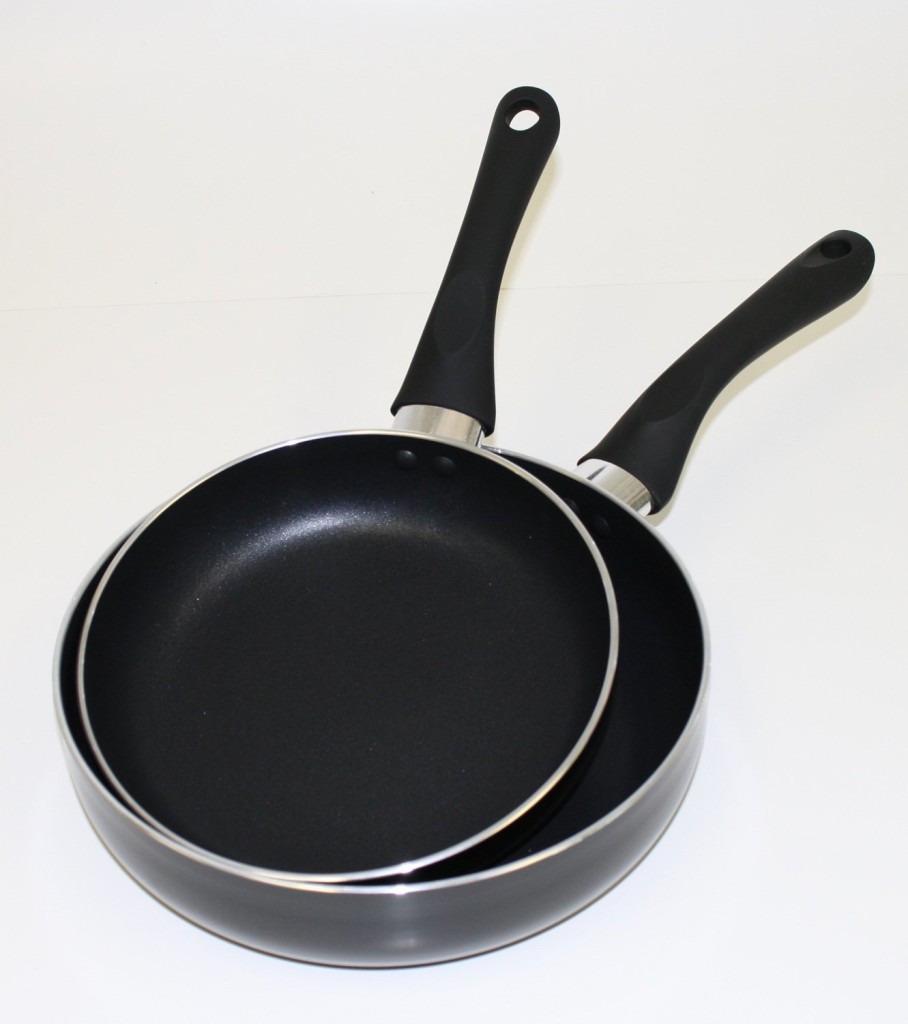 The Cook N Home 15-Piece Nonstick Cookware Set (NC-00296) consists of the following items:
dutch oven with lid (6-quart)
casserole with lid (3-quart)
sauce pan with lid (1-quart)
sauce pan with lid (2-quart)
frying pan (8-inch)
frying pan (10-inch)
5 nylon utensils
The pieces have a nonstick interior, so for those who are looking for nonstick pots and pans, this set would be worth a look for the price that it is selling at. 4 lids are included except for the frying pans although you will be able to get the lids from the other items to fit the latter. The lids care made of tempered glass.
Constructed using heavy gauge aluminum for heat conduction, the pieces heat up evenly without hot spots. The handles are soft-touch handles with an anti-slip silicone coating. The exterior is smooth and easy to clean as well. The bottom has grooves around it which prevents sliding on the burner.
Should You Buy The Cook N Home NC-00296?
Pros
Economical – It is selling at a

price point

that is very affordable and economical. If you are on a tight budget but need a few pots and pans in the kitchen, this is a value-for-money set.
Does not stick – Although cheap, the nonstick feature as advertised works as claimed. Buyers are happy that food slide out easily from the pans with its slick interior. This also makes it easy when it comes to washing up. Cook N Home also has a ceramic set which is nonstick as well although prices of ceramic cookware would be higher compared to traditional nonstick pots and pans.
Quality – At this price range, the quality is acceptable. Yes, there are bound to be even cheaper sets out there. But generally, customers are satisfied with the quality of the pieces for the amount that they pay.
Cons
5 pieces are tools – Out of the 15 pieces, 5 are merely kitchen nylon tools. While they could be useful to some, others might find them unnecessary. Basically, if you are starting out with nothing, then this cheap pots and pans set would be most suitable for you.
Handles may come lose – The handles may need tightening every now and then as they tend to loosen over time. A few buyers have complained about this problem with some of the pieces in the set.
Light – The weight for the whole set is around 16 pounds. So, if you want sturdy and solid pieces, you won't get it with this cookware. The material is thin and hence, it could be easy for the pieces to get dented, especially on the rims.
Small – Some of the items could be on the small side for those with a family. For example, the biggest skillet is only 10 inches in diameter when a 12-inch one is probably the more common size for a family.
If you have high expectations on a cookware set, this may prove to be a disappointment. As mentioned, this is not your typical durable and solid cookware. They are lightweight pieces and you should be aware of its limitations when you buy.
But this would make a good back-up set and for those who need something affordable when they start out. And if you only cook occasionally, then this could also be worth a buy as it would be pointless to get an expensive set when you are hardly using it. If you want more choices, a similar set would be the T Fal Signature Total Nonstick 12-Piece package.
So, the verdict is buy it if it is on sale for less than $70. Anything more, you would be better off looking for another set because then, it would not be worth it given the thinness of the pieces.
Can You Get It For Less Than $60?

Other Cookware You Might Like: