While Lodge is the most popular brand for cast iron cookware, there are also a few others in the market if you are price shopping. Universal Housewares cast iron skillets is one of those and in this review, we will see if this is potentially a good buy or otherwise.
Universal Housewares Pre-Seasoned Cast Iron 3-Piece Skillet Set Review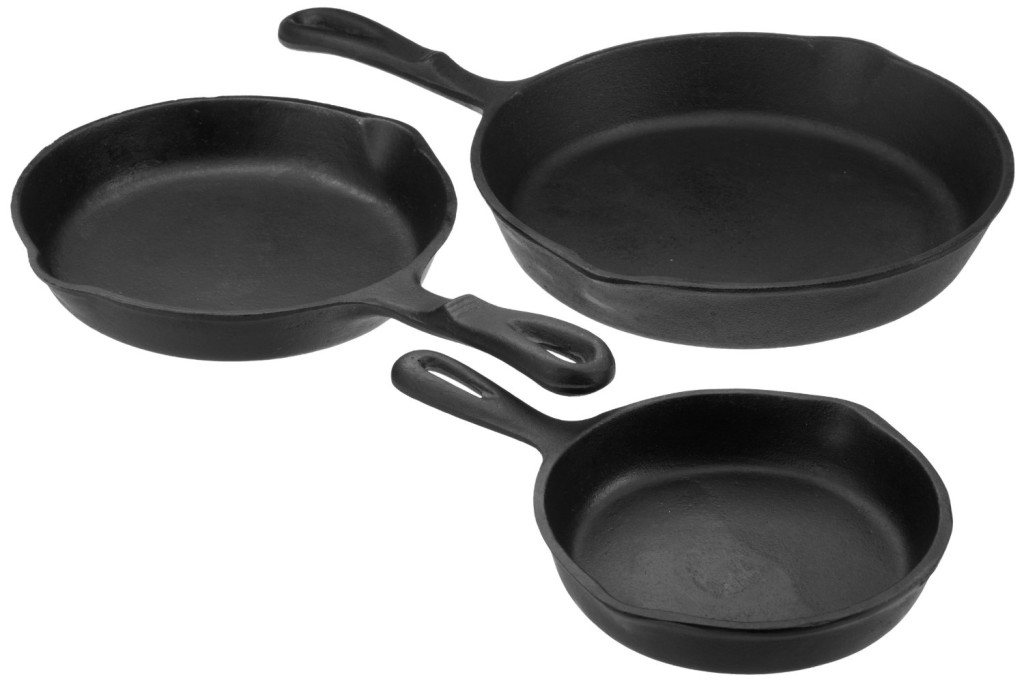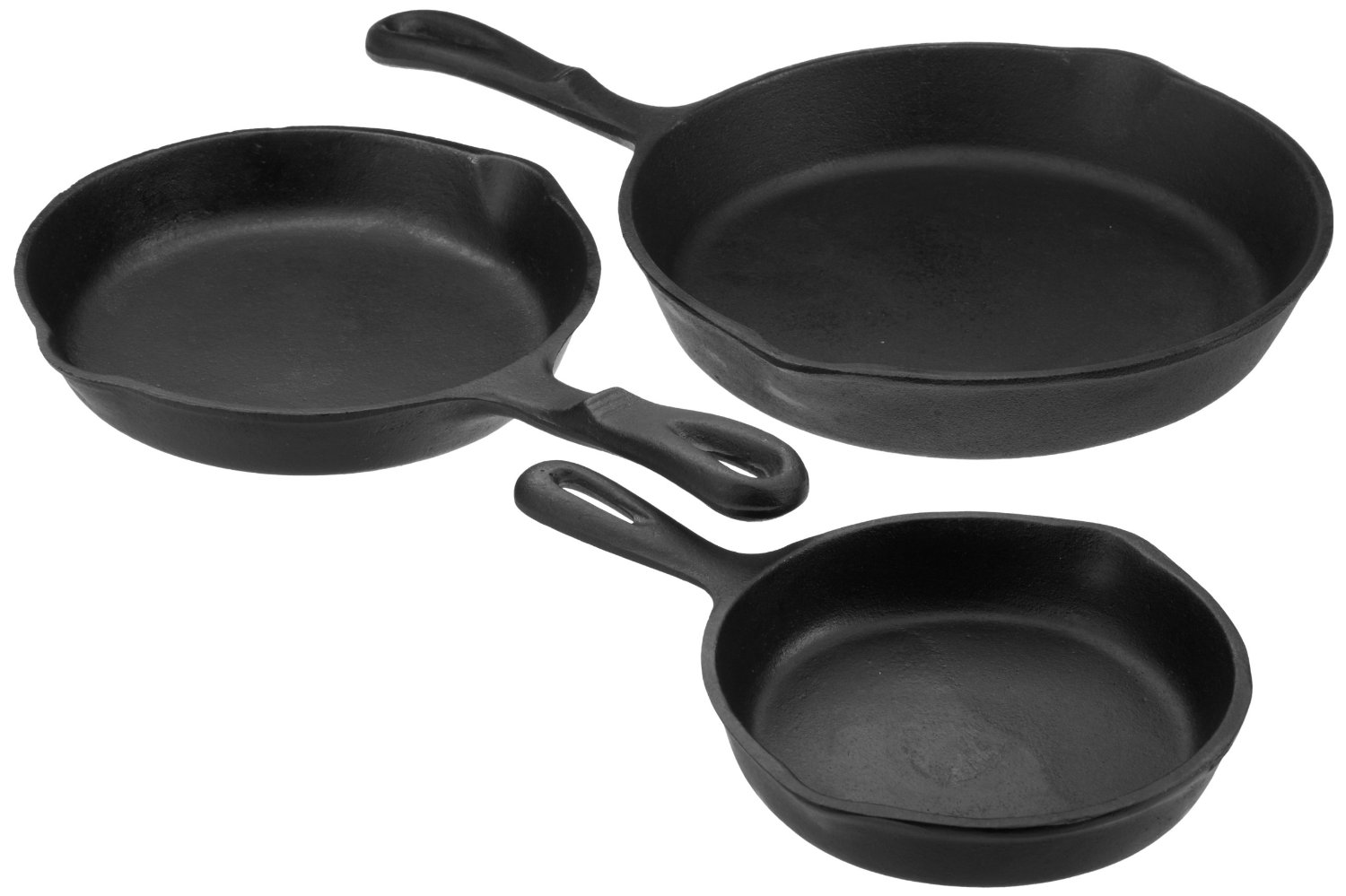 For this 3-piece skillet set, the sizes are:
6.25 inches
7.825 inches
10 inches
=> Check Price
The pieces come pre-seasoned whereby a coat of vegetable oil has been baked onto the surface at high heat to give you a natural nonstick-like coating. Food should release easily from the cooking surface with this coating to make cooking less frustrating. The cast iron pans are also excellent heat retainers and perfect for searing meats.
Re-seasoning of the pans is recommended when they start to look dull, begin rusting or when food starts to stick a little more than usual to the surface. Baking a layer of oil into the pan using your home oven is all that is needed to prolong its lifespan. Below is a short clip showing you how to re-season a cast iron skillet:
Universal Housewares also recommend that the pans be hand wash. Dry them immediately after washing too to prevent rust from developing. You can also move the pans from the stovetop to the oven if needed.
Should You Buy The Universal Housewares Cast Iron Skillets?
Pros
Cheap – At the time of review, you can get this 3-piece skillet set for less than $25. This works out to be about $8 a piece. The 10-inch pre-seasoned Lodge skillet alone already costs about $16. Unless you are looking at Teflon nonstick pans, it will be difficult to get 3 skillets for $25 indeed.
Solid – The pans are pretty solid and heavy. Weighing 10 pounds in total for the 3 pans, it is a change from nonstick cookware which is usually lightweight and would typically weigh less than half the weight of a cast iron pan.
Cons
China-made – The pans are made in China compared to Lodge skillets which are still American products. So, if you are looking for made in America cookware, you will have to give this set a miss.
Need to re-season – Quite a few buyers have complained that the pre-seasoning is not as good as it should be. Cooking with the pans without re-seasoning it first could result in food sticking to the surface, contrary to the product listing that it is ready for use out of the box.
Small – The pans are on the small side. The diameters mentioned are measured from the top edge, so in effect, the cooking surface is a little smaller than that. They are good for one to two-persons' meal and chances are you will still need a bigger skillet for your kitchen.
If you do not mind Chinese made goods, then $25 for 3 skillets is certainly a great deal. Also, you must be prepared to re-season it before use rather than relying on the factory coating. While there are people who have used it with no problems out of the box, re-seasoning is still the way to go to judging by the numerous experiences from buyers. For the price, the surface is also a little coarse, so do not expect a smooth and fine interior.
Would they be a huge difference between the Universal Housewares pre-seasoned cast iron skillets and the Lodge ones? The short answer is no. But the Lodge skillets will give you peace of mind for being American made. For 3 skillets of about the same size, you will be paying about $10 more for the Lodge brand at the time of writing. $10 is probably a cheap price to pay for the quality assurance of an American product and for something that will last you for years to come. In that sense, I would say go for the Lodge skillets rather than this set here.
Free Shipping For The Universal Housewares Skillets? Don't Miss Out!

Other Cookware You Might Like: