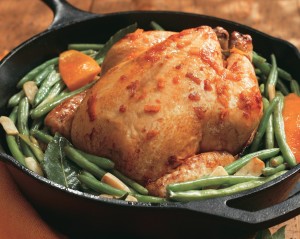 Nothing beats cooking with a heavy cast iron skillet. In fact, if you have the money for only a limited number of pots and pans, a Lodge pre-seasoned skillet should probably be high on that list. Why? Because cast iron is sturdy and can take all kinds of abuse from you. You don't have to worry about it peeling and pitting like a nonstick piece does. You can cook at high heat with no problem whatsoever when a lot of cookware have a temperature limit to contend with. And it will last you a lifetime saving you money in the process.
Lodge Pre-Seasoned Skillet Review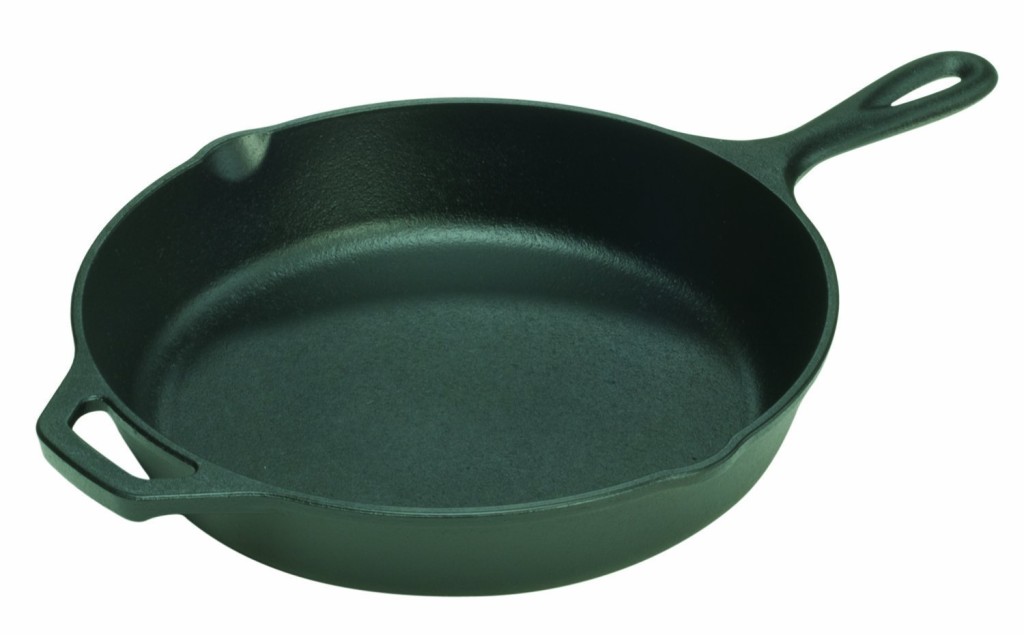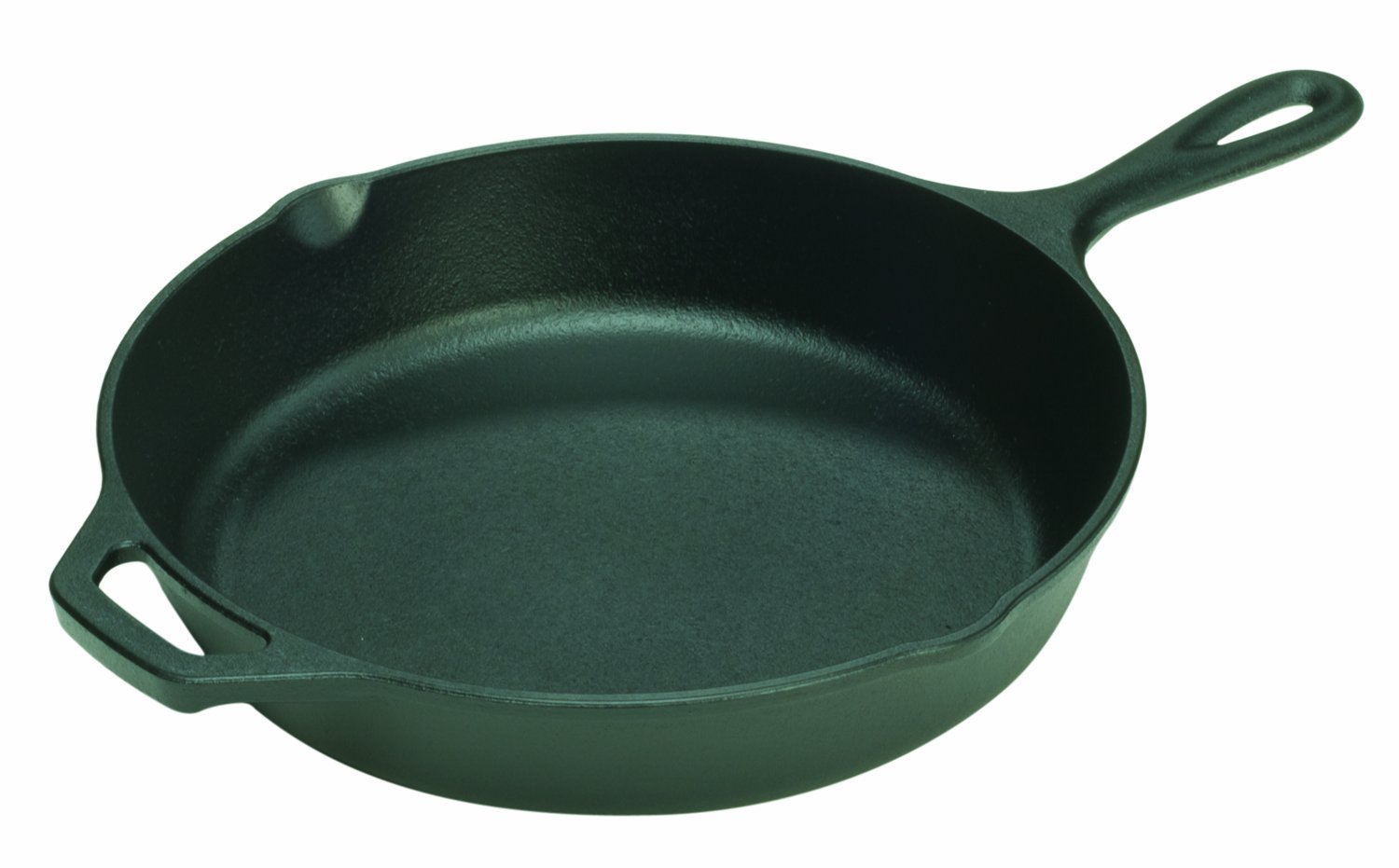 The skillet is available in different sizes. The smallest is 3.5 inches while the largest is 15 inches in diameter. The smaller skillets (3.5, 8 and 9 inches) do not have a helper handle compared to the larger ones.
The skillet is pretty heavy. The 12-inch one would weigh roughly 7 to 8 pounds and has a depth of 2 inches. The 15-inch skillet is slightly deeper at 2.25 inches and weighs over 11 pounds. It is constructed using cast iron and is tough and sturdy.
=> Check Price
The pan comes pre-seasoned with a layer of soy-based vegetable oil and is ready for use out of the box. It has very good heat conduction and retention capabilities all the way up the sides to give you nicely cooked food. When seasoned, it will have a virtually nonstick surface as oil is baked into the pores making it suitable even as an omelette pan.
There are 2 lips for mess-free pouring and a handle with a loop for hanging after use. Suitable for all types of stove, including induction, it can also be used on the grill and for camp cooking.
Note: If you are looking to buy 2 skillets at one go, you might also like to check out the Lodge 5-Piece Cast Iron Cookware set.
Should You Buy The Lodge Skillet?
Pros
Durable – This pan will take any kind of abuse form you without needing to be replaced. It is well-made and solid and you won't need to throw it away after a year or two like you would with a nonstick pan. Some buyers have mentioned that they have been using the Lodge skillet for a number of years and it is still their favorite pan.
Price – Many people tend to think that price means quality. Many cookware pieces cost more than $100 and people tend to think that these will give them better cooking results. But the Lodge skillet is highly affordable and with its durability, it is a value for money piece.
Good reviews – Thousands of reviews for the Lodge skillet are available just on Amazon alone with the majority giving it a 4 to 5-star rating.
Cons
Handle too short – A few buyers have complained that the handle for the pan is too short. This makes it a little difficult to get a good grip when cooking. However, too long a handle could cause the pan to tip over easily and it is all a matter of balance and stability.
Pre-seasoning inadequate – This is also a common complaint. The pan comes pre-seasoned but the seasoning fades very quickly and food will stick to the surface. However, this problem can be easily rectified if you take the time to sand off the original coating and re-season it properly. It takes some work but cast iron cookware have always needed more maintenance compared to others.
Rough interior – The interior is a little rough and some people might find a problem with this. It is supposed to get smoother over time but then, food will stick to the surface in the mean time. Buying some sand paper and using some elbow grease and then re-seasoning will get rid of the roughness if you find this to be a problem.
Not everyone will like cooking with cast iron cookware. You have to bear in mind that it requires a little more work compared to nonstick, or even stainless steel cookware. The pan needs to be re-seasoned now and then and towel-dry after washing. Leaving it soaking and wet would cause rust to develop. So, if you have the habit of leaving your pan in the sink overnight, a cast iron piece might not be the type of cookware for you. Just remember, it is a high maintenance piece.
But the good thing about it is that it has no harmful substances in its construction like Teflon pans do, and it will last you a lifetime. And if you know how to season it properly, it will have the same nonstick surface that you get with Teflon pans. You can simmer, saute, sear, roast, fry, braise and bake using a cast iron piece. It is versatile making it a very practical tool in the kitchen. Furthermore, the Lodge pre-seasoned skillet is not expensive and for the price that you pay, it is certainly worth giving it a try if you have not used a cast iron cookware before.
Free Shipping For The Lodge Skillet? Find Out Now:

Other Cookware You Might Like: